Chimie ParisTech - PSL aims to train high-level general engineers with a solid training in the field of chemistry and its interfaces. During their studies, Chimie ParisTech - PSL's engineering students will acquire solid scientific and technical knowledge by interacting with both the academic world and the industry.
They learn to use their knowledge and apply it throughout complex problems. They reinforce their relational and managerial skills and develop a broad multicultural openness. As soon as they graduate, Chimie ParisTech - PSL students easily integrate into the world of business or academic research on a national and international scale.
The Chimie ParisTech - PSL engineering program takes into account the problems that students will face in their future job in order to "build" professionals who will come to hold important positions as their careers progress.
This engineering degree is delivered by PSL University and prepared by Chimie ParisTech - PSL, and is part of the global offer of PSL graduate training. Inspired by the graduate schools of major international universities, PSL's graduate programs place the student as close as possible to research in PSL's laboratories and enable him to build his professional project year after year.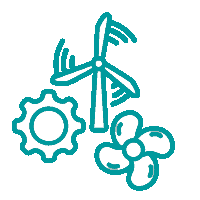 The engineering cycle is affiliated with the Graduate Program in  Engineering (ISAI).
The engineering program is based on the following basic principles:
a thorough knowledge of the physical and chemical properties of matter and its transformations;
the learning of complementary skills, particularly in mathematics and computer science;
strong skills in business management;
the development of an entrepreneurial approach with an innovative spirit;
the inclusion of sustainable development and social responsibility;
learning foreign languages ​​and discovering interculturality;
mandatory international travel during the program, in the form of an internship or a semester abroad;
a constant concern for the personal development of students and their professional project;
an intense connection with the industry (internships, projects, seminars and round tables).
The title of Engineer
Chimie ParisTech - PSL has been accredited by the Commission des Titres d'Ingénieurs (CTI) to issue the French Engineering Diploma.
The school has been awarded the EUR-ACE label (European Accredited Engineer) which endorses the conformity of the programs to European standards for the accreditation of master's level engineering programs.